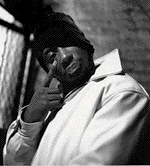 Free Ol Dirty!
The Original Free ODB Coalition continues to be the #1 ODB site on the web. We have tons of pictures, arrest files, a bio, and of course his prison address!
If you have any info on ODB or would like to send your input on the site please go to our message board and post a topic, you will get full credit for any info you send in!
To keep our site growing please use the form to the right and e-mail our site to a friend! Spread the word and help free ODB!
Copyright 2002, The Original Free ODB Coalition