The Dirty Story: The Best Of ODB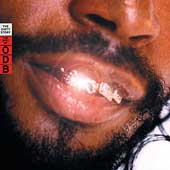 Released Date: September 18th, 2001
Track Listing
01. Shimmy Shimmy Ya
02. Brooklyn Zoo
03. Got Your Money
04. Dirty Dancin'
05. Raw Hide
06. Protect Ya Neck II The Zoo
07. Recognize
08. Cold Blooded
09. Fantasy
10. I Can't Wait
11. Good Morning Heartache
12. Who Rock This
Personnel includes: Ol' Dirty Bastard, Chris Rock, Kelis, Method Man, Raekwon, Lord Buddah Monk, Prodigal Sun, Zoo Keeper, Murdoc, Killer Priest, 12 O'Clock, Shorty S*** Stain, 60 Second Assassin, Mariah Carey, Lil' Mo, Mystikal.
Producers: RZA, Irv Gotti, The Neptunes, Dat Nigga Reb, Flavahood.
Reviews
Q Magazine 12/01, p.162
3 stars out of 5 - "...This is premier-class lunacy, George Clinton-esque pile-ups of sex and scatology..."
Mixmag 12/01, p.61
5 out of 5 - "...A fair canvas of his compelling lunacy..."
Copyright 2002, The Original Free ODB Coalition